[WERISE Brand Warranty Policy]
10 years of manufacturing experience in the outdoor solar street lights industry, we are confident in our products. We promise a 30-day money-back guarantee and 3-years product warranty, lifetime free after-service, and technical support from the manufacturer's seller. Worry-free with more than 50,000 hours long lifespan WERISE outdoor solar street lights. Please feel free to contact us if any issue arises.
[Specifications]



[Features]
-CREE LED Chips & 0 Electricity Bill
This outdoor solar light is charged by sunlight during the day, provides 6500K daylight white at full night as it is equipped with high-quality CREE LED chips and a lithium iron phosphate battery ( lifetime up to 50,000 hours+). No extra hard-wire is needed, which saves costs on installation and maintenance, electricity bills as well.

-Light Control & Remote Control

1. Dusk to dawn solar lights: Automatically turn on at dusk and turn off at dawn.
2. Solar flood light with Remote control:
Turn on/off

Full bright/Half bright

Adjust brightness

3H/5H/8H timing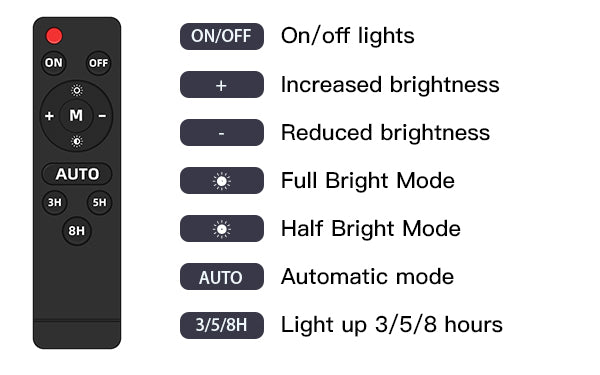 -Smart Mode For Rainy Days
This solar LED light provides 365 days of lighting in your life with a built-in 5th generation AI system that keeps charging even in low light conditions. 24K gold-plated connectors and copper wires make the charging efficiency is 40 times faster than general cables.

-Large Capacity Battery
Built-in new large capacity battery (3.2v/40000mAh) which promises up to all-night work time after 6-8 hours fully charging, about 72 hours in dim mode. Have advantages in long span, safety, and stability over general Lithium iron phosphate batteries 32650 and 18650.

-24K Gold Plated Connector
24K gold-plated connectors and copper wires, can effectively prevent the connector from overheating because its good electrical conductivity and is not easy to oxidize, and makes the charging efficiency is 50 times faster.
-Professional Optical Convex Lens
This outdoor solar light uses a professional optical convex lens to diffuse the light emitted by CREE LED chips. The illumination area will be increased by the optical convex lens(70°*140°), instead of glass and plastic.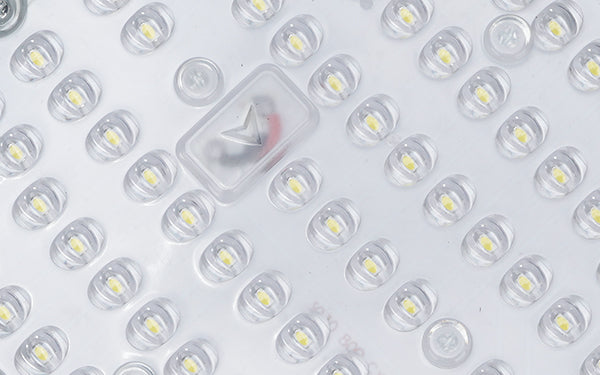 [Applications]
Sports court lighting
High mast lighting
Area lighting
Building lighting
Billboard lighting
Square lighting
Parking lot lighting
[FAQs]
Q: Can it be charged in rainy or cloudy weather?
A: It has a smart mode for rainy days so can work normally in rainy or cloudy weather.
Q: Why use 24k gold-plated connector?
A: The use of a 24k gold-plated connector not only can improve the charging efficiency but also reduce the loss during the charging process.
Q: If using multiple of the same light, can they be paired together so only one remote control is needed to activate multiple lights?
A: Yes, you can use one remote to activate multiple lights at the same time, but, these lights must be within the control range of the remote control.